Tang, Bentley & Jackson Solicitors, Fareham & Portsmouth, Hampshire
Criminal Defence & Road Traffic Specialists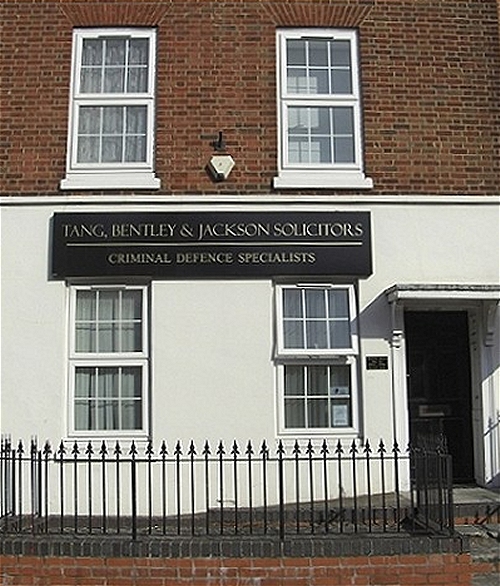 Welcome to TBJ Solicitors, the only firm of crime specialist solicitors in Fareham, Hampshire. We are a team of lawyers (solicitors and barristers) specialising in Road Traffic and Criminal Law.

We pride ourselves on a friendly, reliable and yet highly professional service. Each of our solicitors has an excellent track record in representing and defending both legally aided and private clients.

We are able to boast a combined legal expertise in excess of 100 years, although we like to think we are modern and forward thinking.

You will be able to contact our solicitors at our Fareham office, conveniently located in the town centre close to the bus, railway and police stations.

Whilst based in Fareham, much of our work is done elsewhere - Portsmouth, Southampton, Waterloolville, Basingstoke, Winchester, New Forest and beyond. We can make arrangements where necessary to meet at alternative locations to make face to face contact as simple as possible. Our solicitors will tailor the service to meet your case needs.

At TBJ our solicitors deal with cases at the police station, matters commenced by summons, cases in the Magistrates' Court, Crown Court and the Court of Appeal.

Whether your case involves road traffic offences such as exceeding the speed limit or the most serious of crimes, we have the skill, expertise and excellent solicitors to look after all your case requirements.

Our solicitors offer a free 24-hour emergency service if under arrest at the Police Station (Portsmouth, Waterlooville, Southampton, Fareham, Gosport, Basingstoke, Chichester and across Hampshire) & can attend and offer free advice if the Police want to interview you as a volunteer in your home or at the station or any other place. A free 30 minute consultation is available to enable you to get preliminary advice.